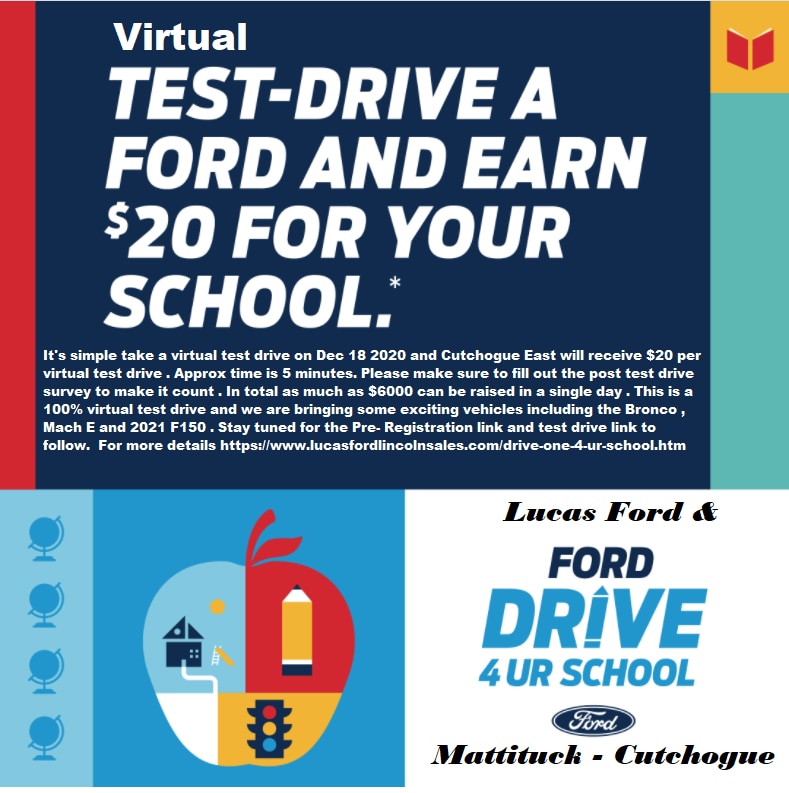 Dear Members of the East End,
We're raising money for Mattituck - Cutchogue School district at our Virtual Drive 4 UR community - drive event ! For Every person who participates, Ford Motor Company will donate $20 to Mattituck Cutchogue school district. In total as much as $6000 can be raised ! 
Participation in this event will be done virtually For those interested in attending the event , fill out this pre-drive survey (coming soon) up to 3-5 days before the event . Then on Dec 18th 2020 You will get the Test Drive Link to go threw the virtual test drive experience. 
All Participants must complete the post - drive survey after taking a test drive for the donation count, so don't forget to complete the survey at the end! 
CLICK HERE FOR PRE REGISTRATION LINK 
For more information about Drive 4 UR School visit drive4urschool.com