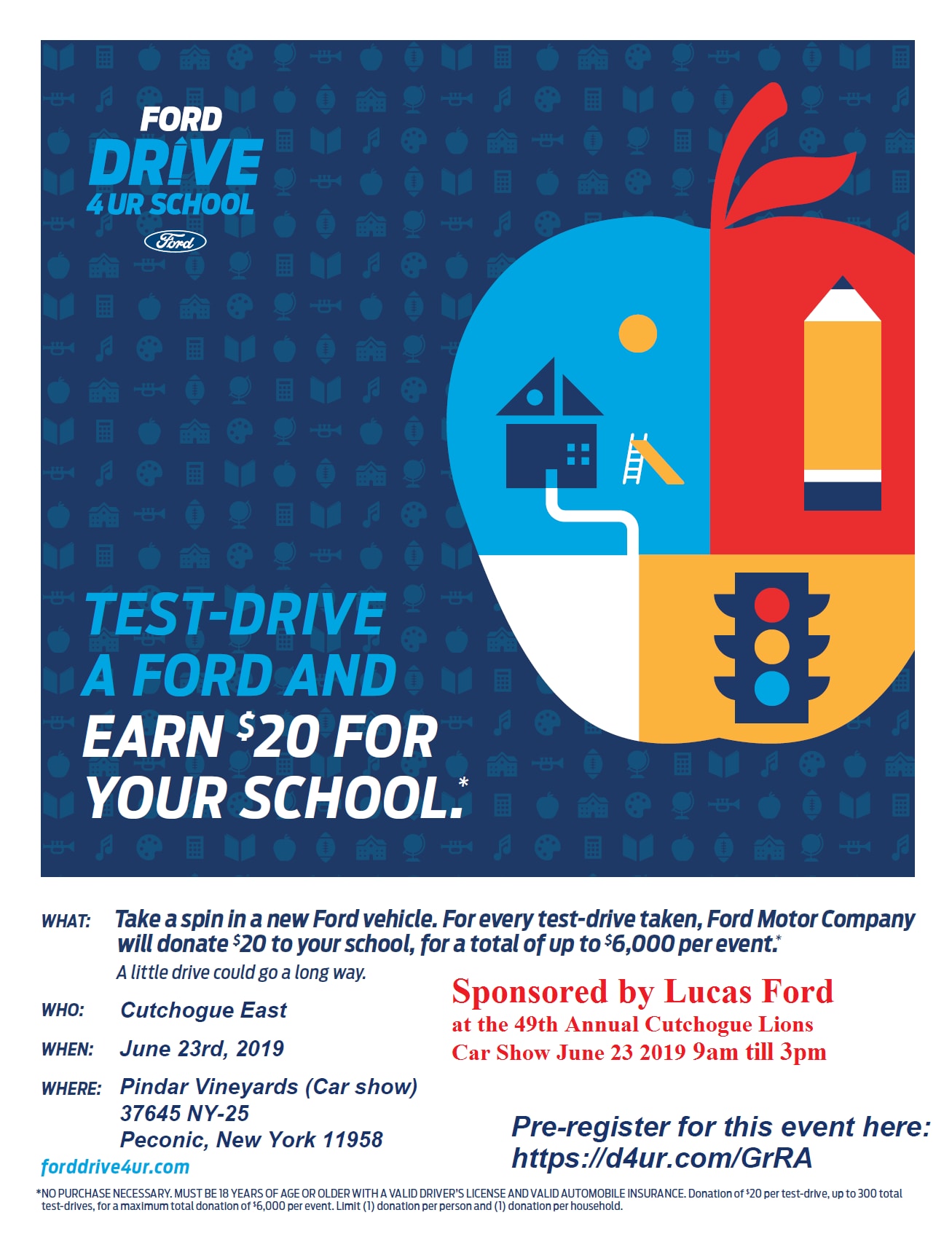 Dear Members of the East End,
We are pleased to invite you to join your community in raising money for Cutchogue East at an event that is sure to cause some excitement - Drive 4 UR School!
For every person who takes a test - drive in a Ford vehicle during our event, Ford Motor Company will donate $20 to Cutchogue East. $40 if you also drive an Edge J  In total, as much as $8,000 could be raised! 
All funds from the Drive one for you school event will go toward Cutchogue East. By taking a simple, free test-drive, you can support these programs and help your school in a meaningful way!
Please mark your calendars and invite family, friends and neighbors to join in supporting Cutchogue East and your local community!
WHEN:    June 23,2019
                9am - 3 pm
WHERE:  49th annual Cutchogue Lions Club Car Show at Pindar Vineyards
                37645 NY-25, Peconic, NY 11958
We look forward to seeing you there!
For more information about Drive 4 UR School visit drive4urschool.com